Training and Developing Hockey Players
The 212 Hockey Academy is dedicated to total player development. Through cutting edge training techniques and video enhanced teaching methods, players get time to focus on fundamentals that is not available in typical travel practices. 212 Academy instructors are the best professional coaches that Indy has to offer.
If you have a player interested in the 212 Academy, complete the following survey: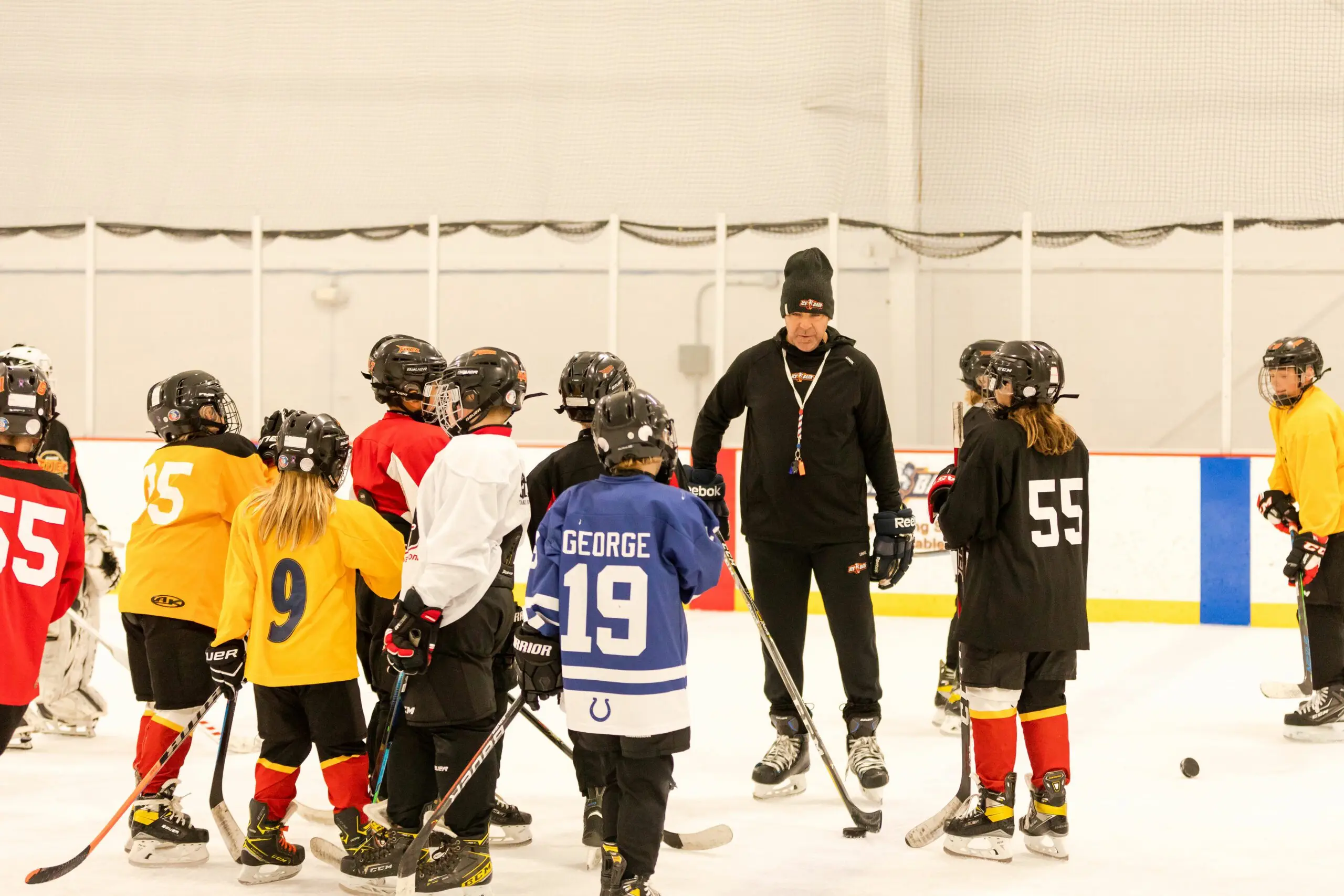 Academy Overview
An elite hockey training experience that accelerates skill development
Players will be tested and video recorded twice a year with our battery of testing to track progress and enable us to identify strengths and weaknesses of each individual. Through in-depth analysis and the flexibility of small group training, we will be able to tailor our programming to the needs of each player. 
Our academy setting will allow focused, deliberate, high repetitions of the building blocks of skating, shooting and puck handling with real time, individual feedback on the ice by use of on-ice video.
The season is broken into four blocks to not only thoroughly teach and master each skill, but give players the tools to apply those skills in game situations against live opponents.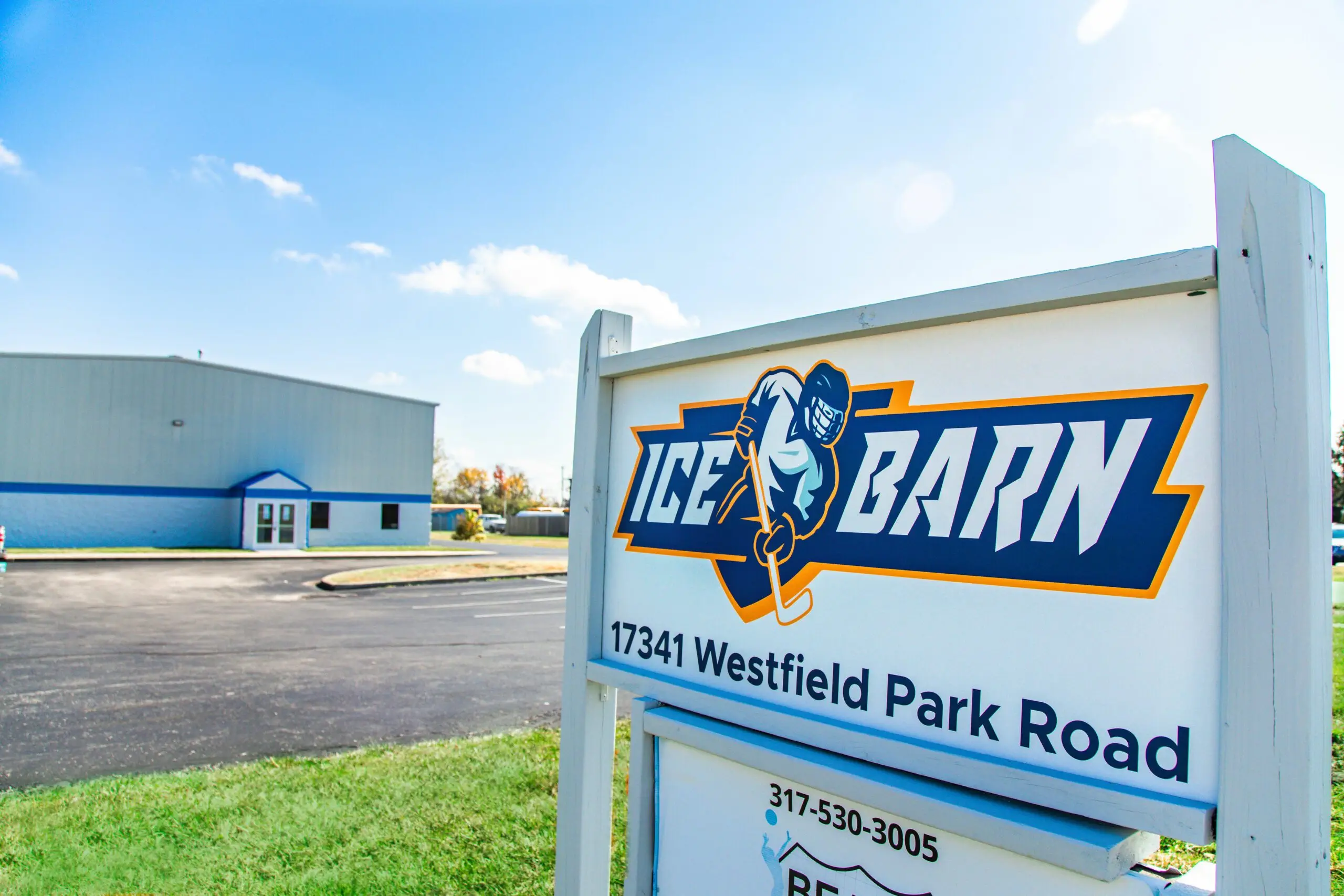 Our Program
Our program will include three on-ice, and two off-ice sessions per week. Players will be given Heart-rate Monitors to wear during each session to allow us to track workload, output, and other health indicators to avoid injury, illness and make sure we train at the appropriate intensity. 
Off-ice sessions will focus primarily on range of motion, injury prevention techniques and skating specific strength work. Players will start the season with a Functional Movement Screening (FMS) to identify weaknesses and deficiencies that affect performance and lead to compensatory injuries as the players get older. Players will also be given a Functional Movement Screen test (FMS) to determine any deficiencies in their muscular development, so that we can build a specialized development program to address each student's personal needs. 
Players will conclude each day with a shake/drink to ensure that they're getting the proper nutrients and macro calorie ratios for muscle growth and recovery. 
212 Hockey Academy players can choose to train in the morning or afternoon to help accommodate academic schedules. The weekly schedule sample: 
Position

Days

AM Group

PM Group

Skaters

Mon/Wed/Fri

TBD

On-Ice

TBD

On-Ice

Skaters

Tues/Thurs

TBD

Off-Ice

TBD

Off-Ice

Goalies

Mon/Wed/Fri

TBD*

*Overlap allows Goalies to face live shots 
To accommodate every learner's academic schedule, we will offer an AM or PM group. The same programming will be done during both sessions every day. Players must choose a morning (AM) or afternoon (PM) session for the season to keep on-ice numbers at an appropriate coach/player ratio.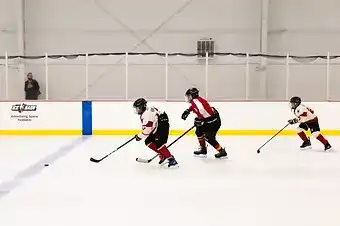 The 212 Academy will have two age groups: 10-12U and 13-16U.
Dates: September 5, 2022 thru May 19, 2023
Informational Meeting: A Zoom call in mid-June. To join, registration details will be available thru our website: www.icebarnindy.com
COST: $6950 includes the following
• All on and off ice sessions for 32 weeks
• 1 week off at Christmas Holiday Break and Spring Break.
• Academy will run up to Jr Fuel/Indiana Elite AAA tryouts in early April
• Jersey and socks
• Off ice training apparel
• Personal Heart Rate monitor (lost or damaged monitors will be replaced at the expense of the player)
• Personal water bottle and daily recovery drinks Discounted Skate Sharpening card available for 212 Academy players
Interested in renting our facility?
Contact Us Today